Father's Day is going to be here before you know it, and it's time to start thinking of presents. I don't know about yours, but my dad is so hard to buy for – not just on Dad's Day, but on every holiday where presents are given. I never know what to get him for his birthday or Christmas either; lately, it's just been a succession of Game Stop gift cards, but my mom said she'd disown me if I gave him the wherewithal to get any more video games, 'cause, to wit, "he's got stuff to do." I know cologne is a little played out, but sometimes it's the perfect gift – especially if you don't get it for your dad every holiday. So take a peek at some great fragrances for Father's Day, and see if anything catches your eye!
---
1

Code by Giorgio Armani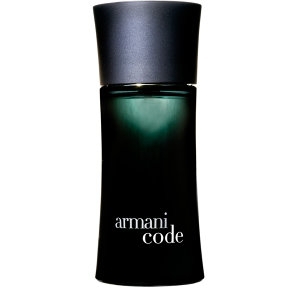 Price: $66 at sephora.com
You can't go wrong with Armani, who provides not just one great fragrance for Father's Day, but two! The first is Armani Code, which is considered rather sensual, especially for a cologne. It's citric as well, with pervasive scents of lemon and orange tree, so it won't be too much like a perfume. This one is also a great choice for wives to give husbands!
2

GUilty Pour Homme Gift Set by Gucci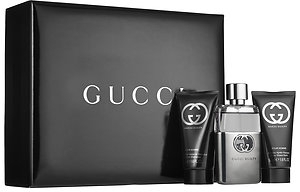 Price: $71 at sephora.com
Don't let the name fool you; Dad won't have anything to feel "Guilty" about if he wears this Gucci scent! This fragrance, too, has a lemony base, but it also has scents of pink pepper and lavender. There's also plenty of sandalwood, patchouli, and cedar, which all smell fantastic in colognes.
---
3

Acqua Di Gio by Giorgio Armani
Price: $82 at sephora.com
Here's another great fragrance for Father's Day. This is actually one of the most popular colognes out there. In fact, lover of cologne that I am, I wear it myself! It's not too strong at all, definitely not too feminine, and mixes fresh, marine inspired scents with notes like patchouli, jasmine, rosemary, and persimmon, among others.
---
4

1 Million by Paco Rabanne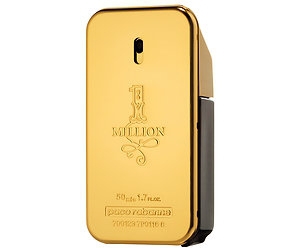 Price: $62-$105 at sephora.com
This cologne is definitely one in a million! It's a great choice for Father's Day, partly because it's an exclusive choice – for a one of a kind guy! In addition to that, it smells phenomenal. This cologne features grapefruit and mandarin for a citrus base, along with blond leather, patchouli, rose, peppermint, musk, and many others – so it's a one of a kind scent, too!
---
5

Le Male by Jean Paul Gaultier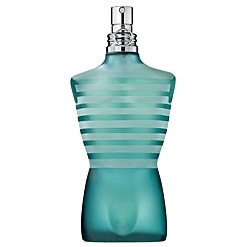 Price: $52-$113 at sephora.com
Even the bottle for this cologne, made in the shape of a male's torso, is awesome. The scent itself is extremely masculine. After all, the most pervasive note is wormwood, of all things! The fragrance also mixes in notes of cumin, musk, wood, bergamot, cardamom, orange blossom, lavender, tonka bean, vanilla, and amber. It's incredibly unique, making it the perfect choice for dad!
---
6

Polo Black by Ralph Lauren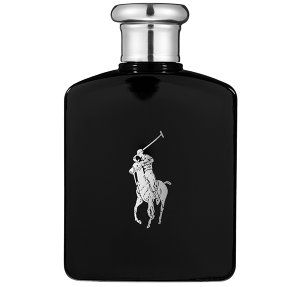 Price: $64-$105 at sephora.com
You can't go wrong with Polo fragrances. I myself am a huge fan of Polo Blue, but Polo Black is definitely a close second. These scents are inherently masculine, especially this one. The predominant scents are patchouli, iced mango, and silver armoise, so you can give your dad a truly signature scent like none other.
---
7

Light Blue by Dolce & Gabbana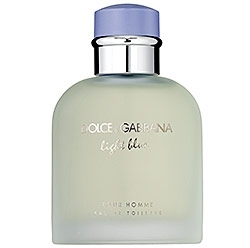 Price: $52-$115 at sephora.com
D&G provides another great fragrance for Father's Day. Light Blue is absolutely amazing, all spices and woody smells that evoke a truly masculine image. Sicilian mandarin mixes with grapefruit peel, juniper, bergamot, rosemary, musk, rosewood, oak moss, wood, and even Szechuan pepper! Talk about a hot scent!
---
8

L'Homme by Yves Saint Laurent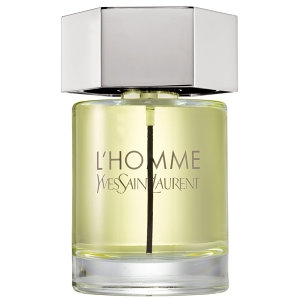 Price: $25-$125 at sephora.com
Finally, Yves Saint Laurent provides something similarly woody, something that's also bright and effervescent. Bergamot and cedar make up the main base, but there are notes of white ginger, white pepper, basil flowers, violet leaves, cedar, and vetiver as well!
---
9

Viktor & Rolf Spicebomb Gift Set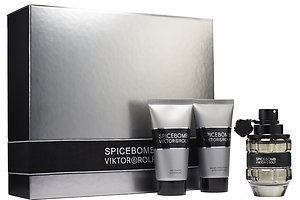 $95 at ‌‌ sephora.com
Spicy yet masculine, Spicebomb is a unique and bold blend of spice, leather, and tobacco. This fearless fragrance is ideal for the man who wants something a little different than your average cologne.
‌Those are just nine great fragrances for Father's Day; goodness knows there are lots more. Those might not be your particular cup of tea, or your dad's for that matter – after all, cologne is just as special and individual for men as perfume is for women. Still, what are you getting your dad for the big day? I'm sure all of y'all could use some good tips!
This article was written in collaboration with editor Lisa Washington.
---
Comments
Popular
Related
Recent