Have You Tried KKW's Kimoji Heart Fragrance Yet?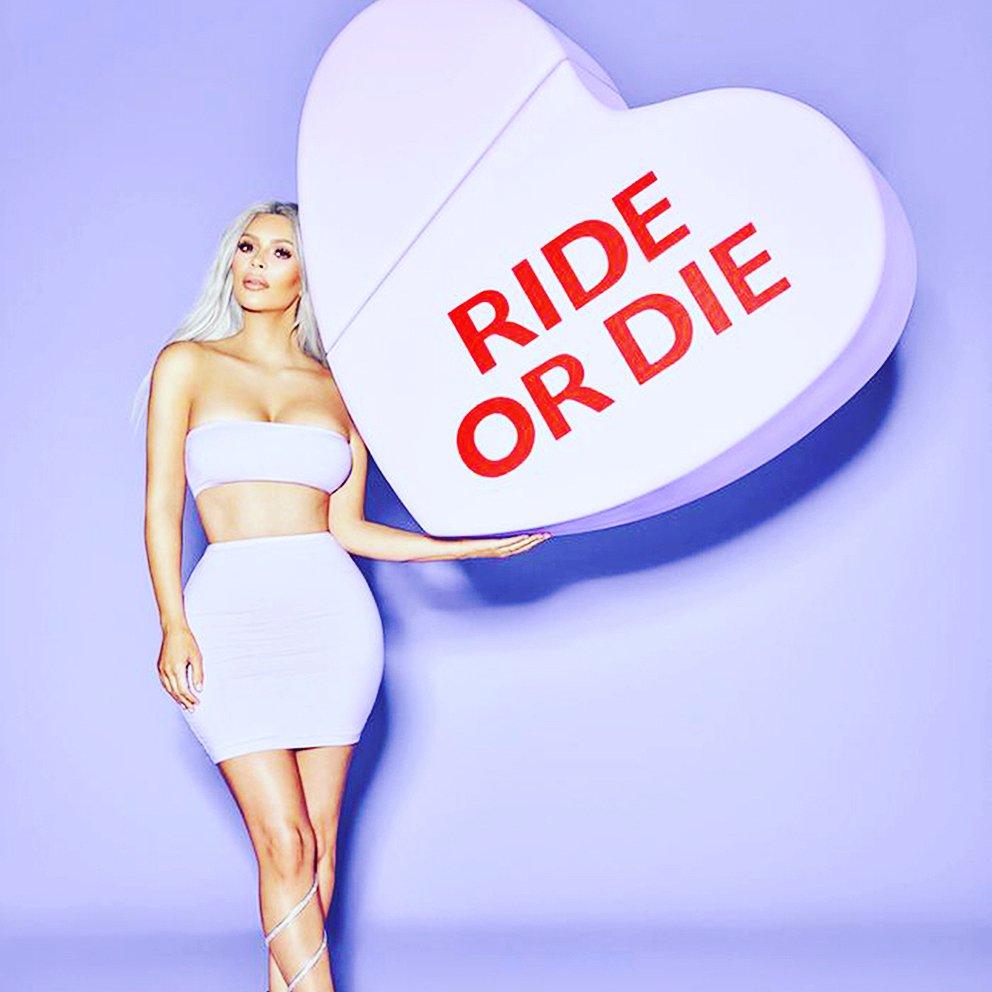 Need some reasons to try Kimoji Heart fragrance? Kim Kardashian West has been promoting her new fragrance called Kimoji Heart Fragrances. She has three fragrances with three different names, which are BFF, BAE, and RIDE OR DIE. We all know that Kim has been working on her makeup lately, but she decided to bring in the New Year with good vibes. She has sent chocolate hearts to her lovers, friends, and even her haters. The chocolate hearts came with a tiny hammer to break the heart to reveal her fragrance and hundreds of candy hearts inside. You won't get this from her website, but you can still get the fragrance. If you want to know more, here are three reasons to try Kimoji Heart fragrance.
You can go to Kim Kardashian's website and get the Kimoji Heart for only $30. Since Kim is a celebrity, you would've thought that it would've cost more than just $30. Unlike her makeup, this is one of the cheapest products on her website. Even after taxes, it is still affordable for anybody to buy. You can add a card to your order to let that special someone know how you feel. (Unless you're getting it for yourself. I don't judge). Affordability is one of the best reasons to try Kimoji Heart fragrance.
2.

Perfect for Valentine's Day
If you're looking to get your woman something for Valentine's Day, this is something you should consider. If you're single, feel free to treat yourself. Or if you're like me, get something for your mother. I do it every year whether I'm in a relationship or not. Buy this for your significant other, and they will love you forever.
Even though Kim recently started promoting her Kimoji Heart Fragrance at the end of January, they have been selling fast, and the BFF heart is already sold out. Hopefully, it will be back soon, and if not, then you better get yours fast. They are only limited edition so they won't last. Maybe her perfume will carry on until Valentine's Day or the whole month of February, but we will never know. If you already purchased the fragrance or if someone already bought it for you, then good for you. You got it, girl! (I wish I was in your shoes).
{{#comments_count}} Show Commnents ({{comments_count}}) {{/comments_count}}