Popular names already have a bunch of brand new perfumes just waiting to help us smell gorgeous this summer. Celebrities have decided to pitch in too so you'll have a chance to choose between sexy Purr by Katy Perry and Jennifer Aniston's dreamy, floral signature scent. But summer fragrances are not the only ones to look forward as more gorgeous, breathtaking, liquid magic is on the way! But let's focus on 8 brand new perfumes available right now:
---
1

Esprit D'Oscar by Oscar De La Renta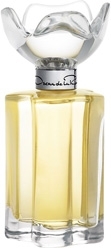 Price: $78.00 at shop.nordstrom.com
Re-inventing a perfume is always hard because you can count on some negative comments too. I, personally, have no idea what the original perfume smelled like so I was quite happy with this supposedly improved re-issue. It's one of those floral-woody scents, at least that's what it smelled like on my skin, and we all know these can be very tricky. So, no impulse buys, my ladies, try it on first, let it sit for a while and buy it only if you like both top and bottom notes.
---
2

Taj Sunset by Escada

Price: $43.00 at sephora.com
Escada perfumes are not my favorite ones but since Taj Sunset definitely falls under the category of very popular brand new perfumes, it would be a shame not to mention it. The scent itself is said to be a very exotic mix of citrus fruits, flowers, sandalwood and coconut, so if you're looking for a summer fragrance that just screams "vacation", this might be the one for you.
---
3

Love by Chloe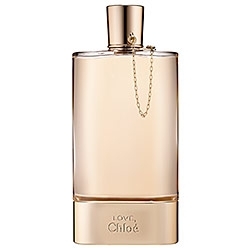 Price: $60.00 at sephora.com
Totally new and totally sexy – If you like perfumes that are girly, sweet, luxurious but totally appropriate for day wear, Love by Chloe is definitely the one to try out! Beautifully designed bottles of 1, 1.7 or 2.5oz contain a light powdery scent that's clean in that sophisticated, so-not-like-the-commercial-perfumes way, a scent that's going to help you smell nice all day long without forcing people you work or live with to beg for oxygen.
---
4

Vanitas by Versace

Price: $95.00 at shop.nordstrom.com
My absolute favorite amongst all brand new perfumes, Versace Vanitas is sensual, feminine, long lasting and absolutely perfect in every way! I could start listing the ingredients now but, honestly, I don't think it says much about a perfume- sampling it would be the best way to determine if this fragrance is perfect for you. I won't be using it this summer as I'm in the market for something a bit different but I'm definitely buying it in the autumn.
---
5

COACH Eau De Toilette Summer Edition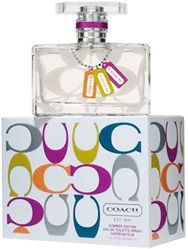 Price: $65.00 at shop.nordstrom.com
Well, this sounds like one very interesting summer fragrance! It's not citrusy which is great as some fruity perfumes tend to make me sick and it's not heavy either. I haven't smelled it yet so I'm torn apart between Chloe and this one but as soon as find enough time to compare them, I'll let you know which one is better and why.
---
6

CK One Summer by Calvin Klein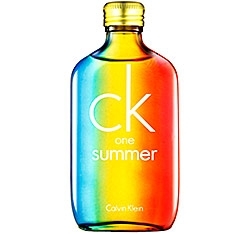 Price: $46.00 at sephora.com
Lighter and more citrusy than its predecessor, this unisex perfume will either be a huge surprise or a huge disappointment. It's great if you like those crisp, unbelievably clean fragrances and since it's unisex you pretty much can't go wrong because there will always be a man you can pass it on to.
---
7

Jennifer Aniston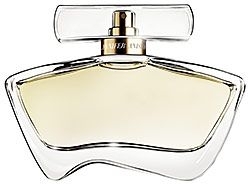 Price: $39.00 at sephora.com
This celebrity scent has finally reached the US and as far as I know, Sephora is the only place that has it. The bottle is actually very nice and the scent itself is kind of flowery at first which is nice, while the bottom notes are musky, which is even better. I'm not really into these but if celebrity fragrances are your thing, you'll be happy to know that there are plenty of brand new perfumes to choose from. In fact, I've hear the Katy Perry's Purr is fabulous, too!
---
8

Pivoine Flora by L'Occitane

Price: $40.00 at shop.nordstrom.com
Pivoine Flora is more than just a nice perfume! So if you like legends about gods turning other gods into stuff simply because they are jealous, sampling might not be such a bad idea. The scent itself is centered around peony flower but has a fresh, clean note too which makes it an ideal one to wear all year round. Plus, you'll have an interesting story to share next time somebody starts asking questions about that gorgeous perfume you're wearing!

What's your take on these 8 brand new perfumes, ladies? Have you sampled some of them? All these amazing scents make me wish I could be one of those people that wear a different perfume every day! But i just can't... I usually get so emotionally attached to the perfume I'm using that changing it feels a bit like having a haircut - you know... tempting, necessary but a bit frightening too.

Top image source: pagesdigital.com
More
Popular
Recent