Some perfumes are best suited for the evening, but that's not true for perfumes with apple notes. Fragrances best suited for the night tend to be mysterious and sensual. Now, I'm not knocking mystery and sex, but for a warm summer day, you can't beat the crisp mouth-watering scent of perfumes with apple notes.
---
1

DKNY Be Delicious by Donna Karan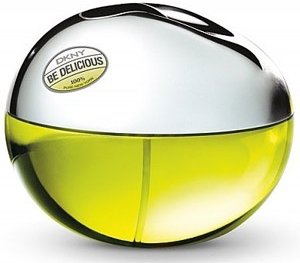 This floral fruity fragrance with green notes, violet leaf, apple, and grapefruit, was the beginning of the DKNY apple mania. Sales for this fragrance since its launch in 2004 have been stellar, and Donna Karan capitalized on the opportunity and produced a whole crop of delightful perfumes with apple notes.
---
2

Apparition Sky by Emanuel Ungaro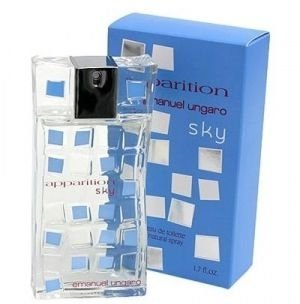 Ungaro brings us this floral perfume composed of apple, bergamot, star fruit, lotus, cedar wood and musk. Some people say it reminds them of D & G Light Blue. Apparition Sky is light and fresh and perfect for warmer months.
---
3

Nina by Nina Ricci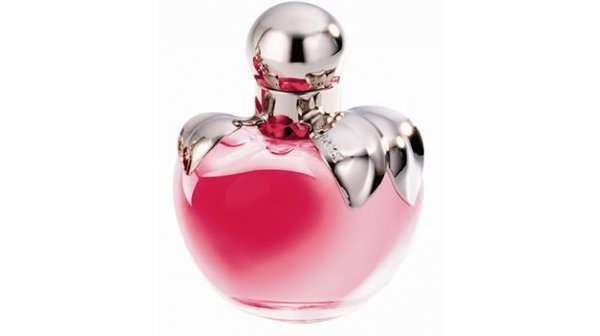 I love Nina Ricci fragrances and this one, Nina, is no exception. This is a floral fruity perfume with notes of lemon, lime, granny smith apples, and praline. Created with young women in mind, but women of all ages that think young will like it. An added bonus is the adorable bottle design which is probably enough of a selling point for some collectors.
---
4

Sexy Little Things by Victoria's Secret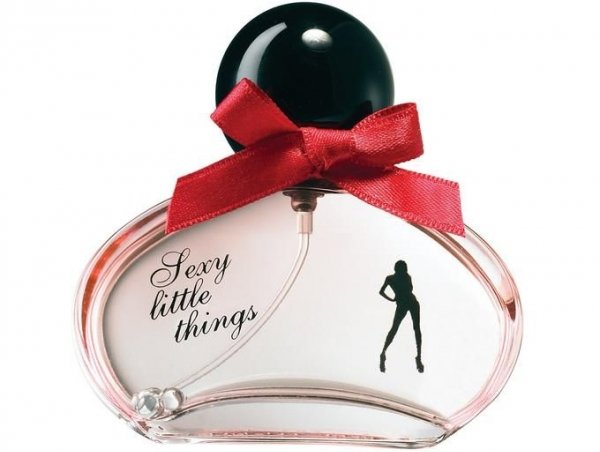 Wearing this perfume will not make you a Victoria's Secret Angel, but you'll feel like one. This is a fun and feminine fragrance in a great little bottle. Apple, water lily, honeysuckle, jasmine and lotus, are just some of the great fragrance notes that make up this yummy scent. One especially nice thing about this perfume is that it's not super popular, so you'll be wearing something unique and unusual. This really is Victoria's SECRET!
---
5

Eau De Prep Tommy Girl by Tommy Hilfiger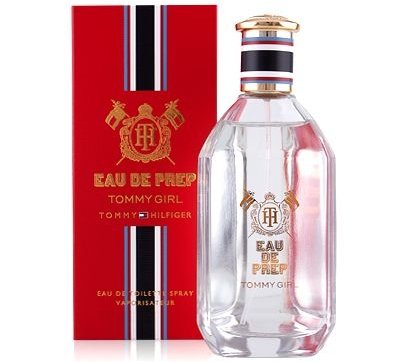 Here's the crisp fresh apple perfume you've been looking for this summer. Add a dash of pink pepper, a pinch of rose and violet, and throw in some sandalwood to round out this wonderful Tommy Hilfiger scent. The elegant bottle will be a welcome addition to your fragrance collection.
---
6

DKNY Golden Delicious by Donna Karan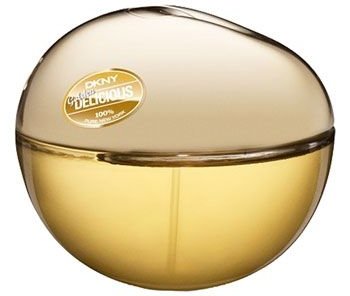 This member of the DKNY apple perfume family is a floral-woody-musk fragrance with notes of apple, plum and orange flower. If you're familiar with J'Adore, you might find there's a similarity. Golden Delicious is a great daytime scent that I like for spring and summer. This one's fresh and crisp; exactly how a golden delicious should be.
---
7

DKNY Red Delicious by Donna Karan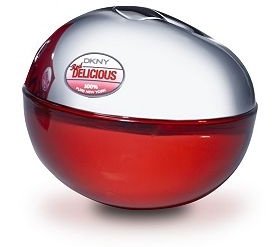 A beautiful bouquet of apple, champagne, and raspberry notes set the most delicious tone for this fun fragrance. You'll get between three and six hours of scent, which is detectable from around an arm's length away. This is a juicy uplifting perfume that's just perfect for daytime wear.
I love apple fragrance in all forms. From Macintosh candles, to green apple dishwashing liquid, if it has apple, count me in. One of my favorite snacks is the Honeycrisp apple which I just recently discovered. Look for these perfumes locally, or online in a discount perfumery such as FragranceX.com or DesignerPerfumeSnob.com. Are you a lover of apple scents? Have you ever tried any of these?
More
Comments
Popular
Recent