While there might be tons of different perfumes that men love in your collection, are you in search of a brand new scent? Do you have any idea of what the perfumes that men love smell like? I've got the perfect list for you! I've got everything from Vera Wang all the way to Juicy Couture!
---
1

Live in Love by Oscar De La Renta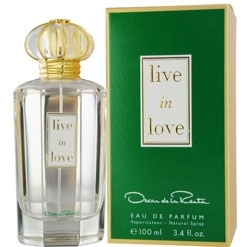 The very first of my top 10 perfumes that men love has got to start out with Oscar de la Renta! This scent is all about beauty, all about romance and all about floral notes! It's got top notes of hyacinth, galbanum, bergamot and lily of the valley. It's also got some woody notes in it, from cedar to amber and musk – it's a great scent for date night!
---
2

Body by Burberry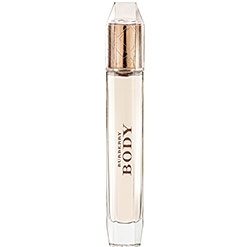 If you are looking for a scent that is all about luxury, all about sensuality and all about fruitiness, you've got to take a look at this amazing perfume! It's got some freesia, peach, rose and sandalwood notes in it. This fragrance is perfect if you are looking for a night in but still want to smell amazing!
---
3

A Drop of Verbena by PureDKNY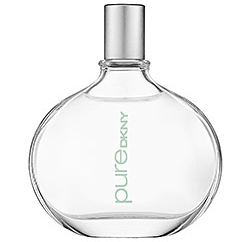 I am a sucker for anything that smells fresh, crisp and completely clean and that's what this smell is all about! It's got some amazing honeysuckle, peony, jasmine petals and white amber notes, along with some sea moss and some vetiver. It's bright, it's brilliant and it's super crisp!
---
4

Lovestruck by Vera Wang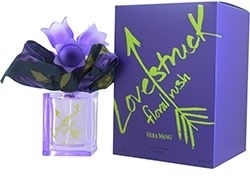 I think that this smell is all about beauty, all about the rush you feel when you are falling in love and I love, love, love the bottle! It's got some bright notes of pink guava, mandarin, tuberose, lotus blossom and some amazing sheer musk and precious woods. Give it a try!
---
5

Viva La Juicy by Juicy Couture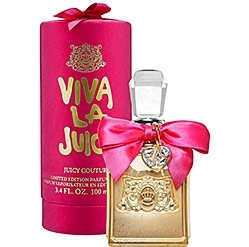 If you are looking for a beautiful scent that is going to be bright, teasing, tempting and tantalizing – this is the scent for you! It's got wild berry notes, honeysuckle, gardenia, jasmine, amber and finally some caramel and vanilla notes. It's truly one of the best perfumes that I've smelled and it'll drive your man nuts!
---
6

Oh Lola! by Marc Jacobs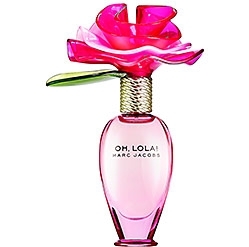 I swear, this smell is by far one of the best out there! It's not only a beautiful bottle, but this scent is all about flirty, light-hearted and vibrant personalities. This is a scent filled with peony, pears, raspberry and vanilla. It's definitely a great smell and a classic perfume for anyone!
7

Flowing by Puma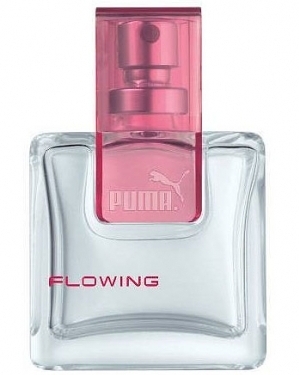 I typically am not someone that likes Puma perfumes, but this perfume is ideal and it has been known to really drive any man wild! It's got some freesia, raspberry, iris and violet notes mixed in with a bit of sandalwood, amber and vanilla scents too!
---
8

Cosmic Radiance by Britney Spears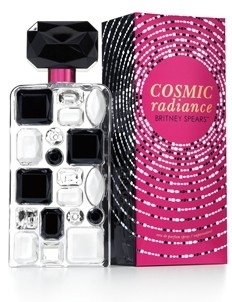 I wouldn't have thought that Britney Spears would come up with a scent that would end up on my top 10 – but she did! This is a mind-blowing smell that is full of citrus qualities, some amazing pear notes, vanilla and some awesome amber and soft vanilla notes. It's refreshing and sweet but still oh-so-crisp!
---
9

My Queen by Alexander McQueen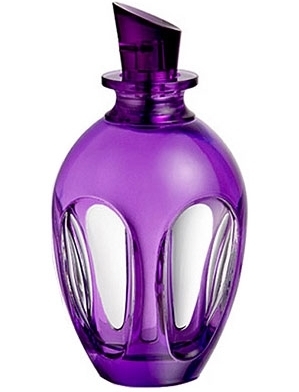 This is definitely one of my go-to perfumes when I am really looking for something unique and different to wear. It's alive with notes of oranges, white musk, white flowers and some amazing violet undertones. It's a great scent that will unfold on your skin and really blossom in the right way!
---
10

Euphoria by Calvin Klein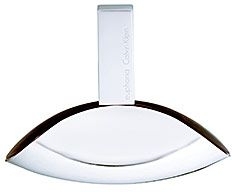 The next perfume that we're going to talk about is all about CK! This amazing scent is filled with lotus blossom, green notes, persimmon, pomegranate, liquid amber and mahogany wood. It's creamy, it's sexy, it's chic and it's confident!
---
11

Trésor Midnight Rose by Lancome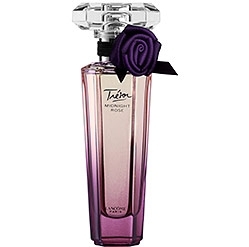 If you're in the mood to be charming, to be desirable and to be mischievous, this is the perfume for you! It's so fruity, festive and ever-so-beautiful! It's got vanilla, cedar, musk, blackcurrant and even some raspberry inside of it! It's a scent that is sure to drive any man wild!
---
12

Poppy Flower by Coach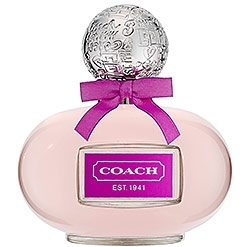 If you are a natural romantic, this is the perfume for you! It's chic, it's whimsical and it's so vibrant, your boyfriend will love it! Violet leaves, wet ivy, juicy grapefruit, mandarin, lychee and even some water lily, rose and amber are just a few of the scents that you'll smell in this incredible perfume!
---
13

Pink by Victoria's Secret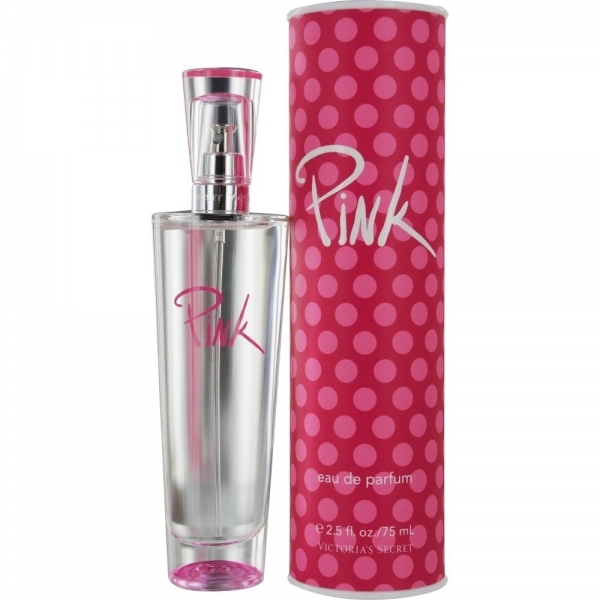 This is a scent that men crave on a girl! It's not super overpowering, it's not a scent that is too sweet and it's not too musky either. It's got some floral notes to it, some fruit notes and all around, it's a beautiful scent that unfolds!
---
14

Pink Sugar by Aquolina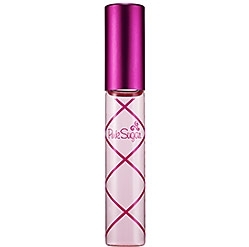 You might think that this particular perfume is too sweet, but once you get a whiff of it, you'll know that it is balanced out by the woody notes, the musk notes and the beautiful powdery smell! It's packed with fig leaves, lily of the valley, bergamot and even some red fruit! It's an amazing scent that is one of my favorites!
---
15

Miss Dior Cherie by Dior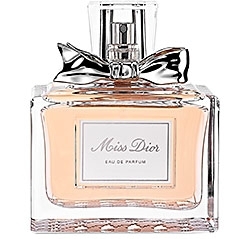 What list of perfumes that drive men crazy would be complete without this one? This perfume is pure, it's elegant and it's ever-so-precious! It's a classic perfume that is packed with patchouli, jasmine and even some mandarin!
While these might be just my top 15 perfumes that drive men completely nuts, what are some of the other perfumes you love? Do you have any more to share?
---
Comments
Popular
Related
Recent