With so many perfumes having a tendency to create headaches and allergic reactions because of strong smells or preservatives, natural LUSH perfumes are like a breath of fresh air – often literally! The scents are sweet and fresh, although there are also plenty of sexy, spicy perfumes for fun and feisty date nights. If you're looking for all-natural fragrances that won't bother you or those around you, take a look at these fabulous LUSH perfumes and see if you can find your new signature scent!
---
1

Karma Solid Perfume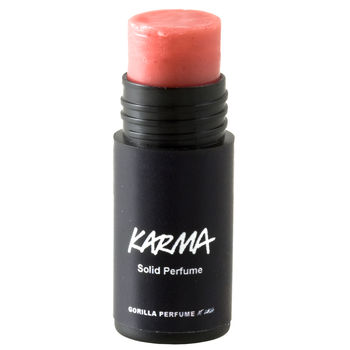 Lots of LUSH perfumes come in solid form, which is awesome. They're easy to carry with you and the scent lasts a really long time. Besides, if it starts to fade, all you have to do is swipe your wrists, your throat, or the hollows just beneath your ears. Karma is a killer date night perfume, filled with notes of spice and citrus. Evidently, the music of Massive Attack, which is as sexy as it gets, helped inspire this fragrance, which mixes patchouli with orange and lemongrass, elemi, lavendin, and pine. Get it for just $10.95 from your nearest LUSH store or the website!
2

25:43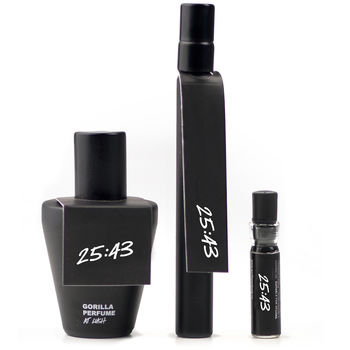 Many times, the name of a particular perfume catches my attention first, and LUSH fragrances have the best names. This one is as evocative as the scent, a fresh fragrance that uses lemongrass, listsea, ylang ylang, and vanilla. Mark Constantine, who is the co-founder of LUSH and an inventor of many fragrances, created this for his son's bride on their wedding day, which only helps make this a romantic scent. Get a 0.1 fluid ounce bottle for $3.00, a 0.3 fluid ounce bottle for $15.95, or a 1.1 fluid ounce bottle for $42.95.
---
3

Lust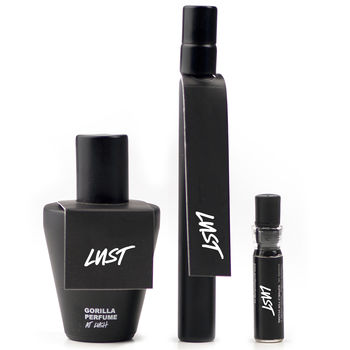 Lust is most definitely lusty, so you'll want to wear this when you're ready to seduce. The jasmine notes make it inherently feminine, along with the sweetness of vanilla and rose, but the mix of sandalwood and ylang ylang gives it that spicy bite necessary to keep him coming back. Rawr, mama! Depending on the size, prices range between $1.95 and $37.95.
---
4

The Smell of Weather Turning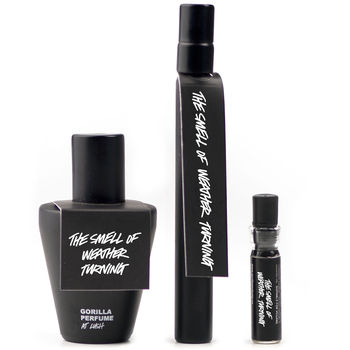 This name caught my eye, as well, but the fragrance itself tickled my senses. The name says it all: this is a fresh, natural perfume that smells like the air in the country, when the wind is blowing in one hell of a thunderstorm. It's all hay and oakwood and beeswax, along with peppermint, chamomile, and nettle. This perfume reminds me of West Virginia during ferocious July thunderstorms. It smells like lightning. Prices range between $3.00 and $54.95, so at least experiment with the smallest bottle.
---
5

Superworld Unknown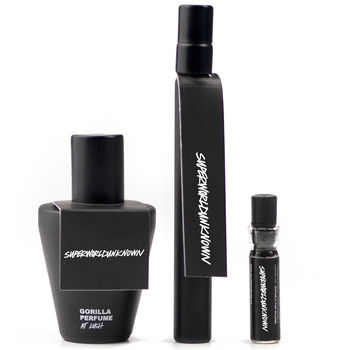 Imagine vanilla playing kiss and tell with cocoa, mixing in with lemon and lime, juniper and rose, sandalwood and ylang ylang, along with additional notes of cassie, juniper, tonka, petitgrain, bergomot, and neroli. There are lots of scents in this perfume, but they blend beautifully, creating something that's both fun and feminine. Get a little bottle for just $3.00, a big bottle for $54.95, or find something in between.
---
6

Dear John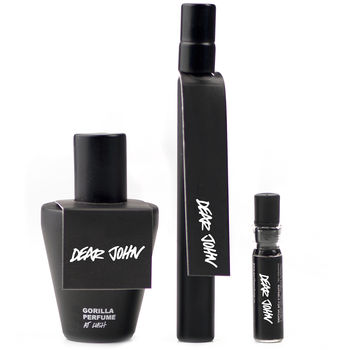 The name notwithstanding, he won't feel heartbroken when he smells this on your skin. Technically it's for guys or girls, really, since the scent is wonderfully masculine. It's strongly citric with the bite of lime, but woodsy thanks to pine and cedarwood, and spicy with notes of cloves and coriander. Coffee and vetivert round it out, making it well worth $42.95 for a large bottle.
---
7

1000 Kisses Deep Solid Perfume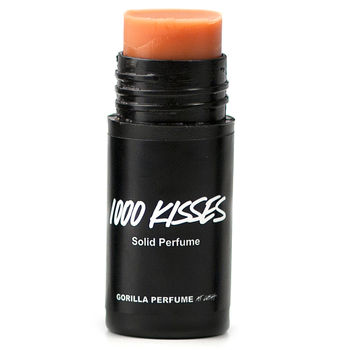 With a name like that, who could resist? It gets its name from Leonard Cohen's masterpiece and mixes mandarin, musk, and myrrh with labdanum and osmanthus. Mark Constantine actually created this for his wife, which is the sweetest thing ever. The solid version is just $13.95.
There are lots of other LUSH perfumes from which to choose, these are just my top picks. I've smelled them all and loved them all – which is a pretty big endorsement, since I typically wear nothing but men's colognes! Let me know if you love these or if there's another scent our readers should try. And while we're on the subject, do you prefer the solid perfumes or traditional liquid fragrances?
---
Comments
Popular
Related
Recent