No matter what new scents come out, there are still classic perfumes out there that are totally amazing and absolutely some of the best! If you're looking for the perfect classic perfumes to try on for a night or two, you've got to take a look at my top 8 perfumes that are timeless but still rocking! These perfumes range from CK One all the way to Miss Cherie!
---
1

Chanel No. 5 by Chanel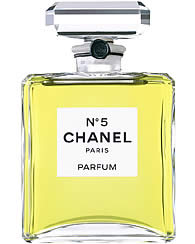 I would have to say that out of all of the classic perfumes on this list, this is by far the most classic one. Everyone knows about Chanel No. 5 and it is a perfume that everyone loves. It's the heart of perfumes – the most popular to date and certainly one of the best signature scents out there! So, what does this amazing perfume smell like? Lily of the valley, iris, jasmine, lemon and hints of vanilla, amber and patchouli. Amazing scents!
---
2

Miss Dior Cherie by Dior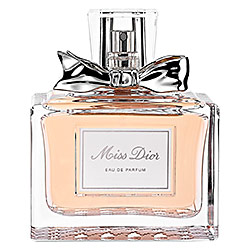 The second classic perfume that I'm going to explore is Miss Dior Cherie. This perfume was actually one of the very first perfumes that I ever brought on my own. It's an amazing blend of strawberry, pink jasmine and green mandarin. It's an amazing, awesome scent that unfolds into something that lasts forever on your skin!
3

Opium by YSL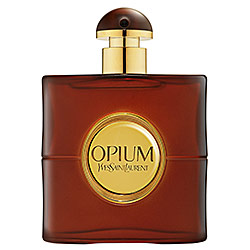 This is another scent that will never, ever fade on your wrist, your clothes or any other part of your skin. This mixture of amber, patchouli, bay leaf and vetiver is definitely one for the books! It was introduced in 1977 and has been gracing women's makeup tables and vanities for decades!
---
4

Angel by Thierry Mugler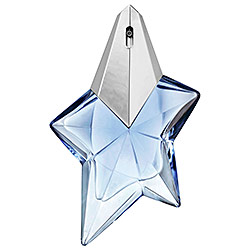 I've got to say that this perfume is all about childhood memories. It's a beautiful scent that is sweet enough, fruity enough and sugary enough to really stick onto your skin. This classic scent has notes of vanilla, caramel, patchouli, chocolate and coumarin – all sweet and spice at the same time!
---
5

Joy Perfume by Jean Patou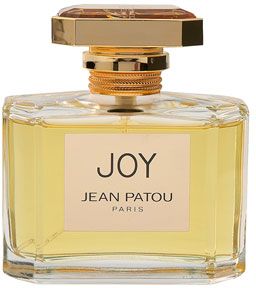 Another perfume that is been super classic throughout the years is Joy. This perfume was created oh-so-long ago, but it's still modern, still amazing and still classic. It's a perfume that is filled with jasmine, May rose, civet, musk and it has some beautiful ylang-ylang notes to it!
---
6

Shalimar Perfume by Guerlain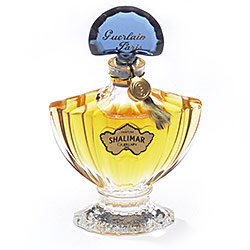 This perfume was actually known for being the forbidden fragrance in the 1920s when it was launched, but now it is all about being classic. It's a perfume that is not only beautiful always, but a perfume that is known for the bottle. It's full of lemon, incense, iris, tonko bean and vanilla. It's an awesome smell!
---
7

L'Air Du Temps Perfume by Nina Ricci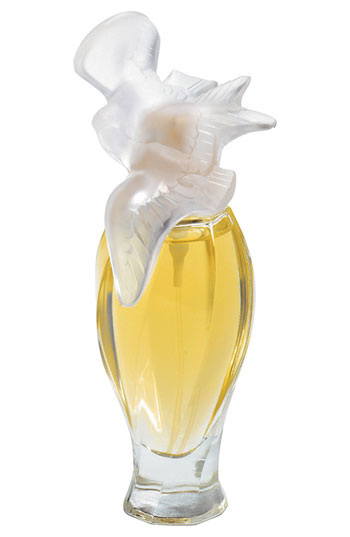 This is a scent that I used to wear way back in the day – but I had no idea that it was introduced in 1948! This perfume is all about the floral notes and it's all about romance. It's a perfume that is confident, that is romantic and that is beautiful. It's got some gardenia, jasmine and hints of sandalwood to it.
---
8

CK One by Calvin Klein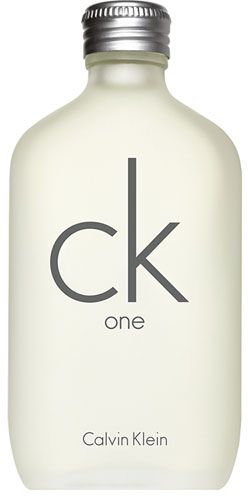 Finally, I don't think that a classic perfume list would be complete without mentioning one of the best unisex perfumes out there! CK One was my go-to scent all throughout high school and I love it still! It's a bright scent of nutmeg, musk, pineapple, jasmine, violet, rose and bergamot. It's a beautiful scent for guys and girls!
So, these are just a few of the classic perfumes that I absolutely love! Have you ever tried any of these? What are some of your favorite perfumes that are classic?
---
Comments
Popular
Related
Recent