Sexy Perfumes make great holiday gifts. Wrap them up and hide them under the tree, snuggle them into a stocking, buy something new or an old favorite for yourself – whatever the case, every woman needs some sexy perfumes this season. Holiday parties, kisses under the mistletoe, romantic dates during New Year's Eve: all of these occasions call for something sweetly scented and provocative, right? Fortunately, there are plenty of scintillating, sexy perfumes for winter that you can try – and some of them are incredibly surprising!
---
1

Light Blue by Dolce & Gabbana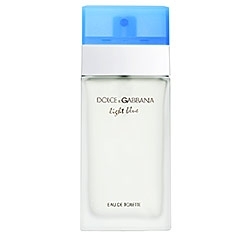 Price: $64.00 at sephora.com
At the top of my list of sexy perfumes sits Dolce & Gabbana's Light Blue. Defined as "deep and true," this scent is sexy in a truly unique way. You'll smell Granny Smith apples, bamboo, bluebells, and cedar, alongside roses, musk, and jasmine. The notes are an evocative blend, full without being too strong.
---
2

Jennifer Aniston by Jennifer Aniston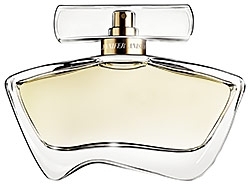 Price: $39.00 at sephora.com
Sometimes celebrity perfumes fall flat, but Jennifer Aniston's signature scent is a really big seller this winter. It's clean and fresh but still sensual, rather like the actress herself. With notes like citrus grove accord, violent, Amazon lily, and sandalwood, even I want to give it a try!
---
3

Poppy Flower by COACH
Price: $45.00 at sephora.com
COACH definitely knows about sexy perfumes, and the popular Poppy Flower fragrance is no exception. You'll get scents like wet ivy, lychee, jasmine, water lilies, and apricot skin for something vibrant and sensual. This is a whimsical kind of sexy, perfect for dreamy girls with stars in their eyes.
---
4

Someday by Justin Bieber
Price: $45.00 at sephora.com
I was actually surprised that Justin Bieber's fragrance seems to be so popular this winter, but hey. I guess you can't be the biggest teen idol in the world without knowing something about sex appeal – or, at least, without gathering up the right people to tell you! Sure, a lot of this is being bought up by Beliebers, but the scent profile – mandarin, pears, berries, vanilla, and musk – is actually quite provocative.
---
5

Pink Sugar by Aquolina
Price: $45.00 at sephora.com
With a name like Pink Sugar, you know this has to be on any list of sexy perfumes. It's romantic but mischievous, ideal for femme fatales who enjoy having fun and living life to its fullest. From fig leaves and lily of the valley to licorice and cotton candy, everything about this scent is scrumptious! There are even notes of raspberries, strawberries, and caramel.
---
6

Bright Crystal by Versace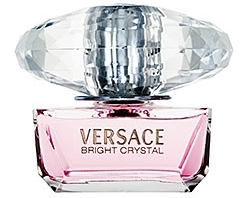 Price: $50.00 at sephora.com
Donatella Versace wanted this sexy fragrance to contain all of her own favorite scents. The result is something fresh but still incredibly sensual. With iced accord, peonies, lotus, amber, and musk, it will make any woman feel sexy and desirable.
---
7

Hello Kitty by Hello Kitty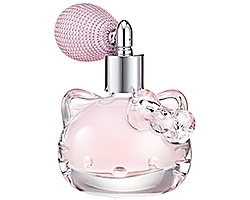 Price: $55.00 at sephora.com
As mentioned, many of the winter's sexy perfumes are kind of surprising. Who knew Hello Kitty could be sexy? This scent is actually sweetly sexy, thanks to notes of magnolia, apple, musk, and vanilla. It's light and flirty, sure to tickle the senses of your favorite paramour.
---
8

Lovestruck by Vera Wang
Price: $48.00 at sephora.com
It stands to reason that Vera Wang knows how to create a super sexy fragrance – even the name, "Lovestruck," implies some delicious sex appeal. This scent is described as feminine and romantic. With tons of lotus blossom, musk, precious woods, and pink guava, this fragrance is evocative and delicious without being overpowering.
When it comes to choosing sexy perfumes, it's all up to you. Different women find different things sexy. For some ladies, sexy perfumes may carry notes of citrus or smoke. For others, perfumes need to be musky and spicy in order to be sexy. This year, you might want to try something new – just make sure to sample it first, so you can make sure you goes with your body chemistry. What are your favorite sexy perfumes this winter?
Top Image Source: weheartit.com
More
---
Comments
Popular
Recent