You've got your summer vacation, clothes, and accessories all picked out, but what about perfumes for summer? I really like discovering new fragrances and I love how scents can bring back memories of good times! Check out these 10 best perfumes for summer and pick up a fragrance or two to go along with the fab new moments and memories you create this summer!
---
1

Eternity Summer by Calvin Klein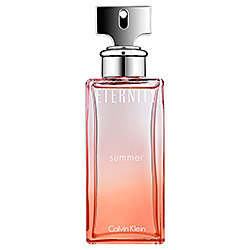 Price: $58 at sephora.com
You might think Eternity is SO 80's, but Calvin Klein introduces a limited edition Eternity Summer fragrance every year so this is very now! The bottle itself evokes thoughts of sandy beaches, flowy maxi dresses, and beachy hair. This perfect perfume for summer has notes of gardenia, peony, orange blossom and Japanese pear- ideal for ladies who love fruity and floral scents!
---
2

Pink Sugar by Aquolina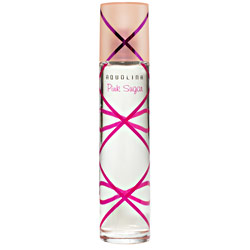 Price: $30-$60 at sephora.com
Nothing smells more like summer than sweet candy scents. Pink Sugar is made up of everything we love - cotton candy, caramel, vanilla and a dash of musk. Spray this playful summer perfume after work for an instant pick-me-up before you head out for happy hour and get an instant mood boost!
3

Love Sweet Love by Philosophy

Price: $42 at philosophy.com
The folks at Philosophy have captured the romantic, flirty side of summer in a bottle. Love Sweet Love is the ideal summer scent to wear out day or night with its notes of grapefruit, vanilla, floral bouquets and mango. Apply this sweet and bubbly fragrance now to get your senses revved and ready for summer!
---
4

Jimmy Choo by Jimmy Choo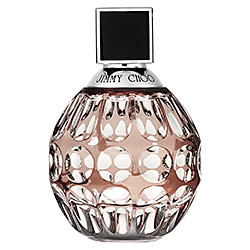 Price: $55-$95 at sephora.com
Are you the life of the party and need a summer fragrance who can keep up with your jet setting and glamorous life? This new summer fragrance by Jimmy Choo is sensuous and bold. The scents of patchouli, toffee and Tiger Orchid will give a jolt of confidence and you'll walk out your door feeling sexy and cool.
---
5

Coach Signature Summer Fragrance by Coach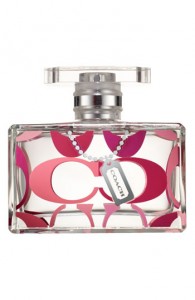 Price: $65 at shop.nordstrom.com
Coach is most well-known for their stylish purses, but if you've ever smelled their fragrances, you know that their perfumes are just as cheery and feminine. Coach created their signature summer fragrance with musk, Sandalwood, Gardenia, Mandarin and Magnolia Leaf for the perfect blend of fruity and floral scents to start your summer off right!
---
6

Violet Blonde Eau De Parfum by Tom Ford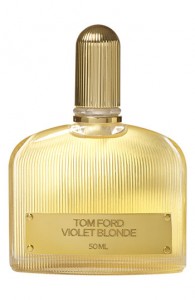 Price: $100-$145 at shop.nordstrom.com
One whiff of Violet Blonde and you'll make this your go-to summer perfume for those hot, sexy summer nights. Violets, Iris, Cedarwood, Musk and soft suede make up this super sensual and confident fragrance. When you're searching for perfumes for summer, keep this one in mind for those girls' nights out and summer parties.
---
7

Billionaire Boyfriend by Boyfriend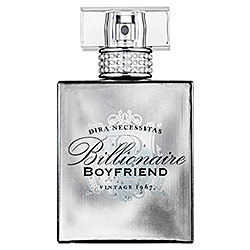 Price: $22-$75 at sephora.com
Who needs the Millionaire Matchmaker when you can have a billionaire boyfriend?! This summer perfume captures all the elements of a luxury lifestyle into a fragrance. Black Jasmine, black velvet orchid, tangerine, amber and sandalwood come together to create this rich and glamorous scent. Spray this on before hopping on a plane for your summer getaway.
---
8

Iris and Lady Moore Cologne by Jo Malone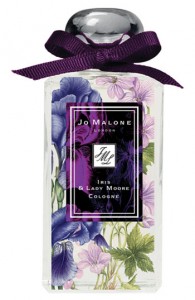 Price: $110 at shop.nordstrom.com
This brand new summer fragrance captures all the elements of summer that we love, fresh flowers, warm breezes and long summer days. Geraniums, iris and Indian grass come together to make your signature summer fragrance. Use this fragrance to help you get through those long work days and get a taste of summer in the office.
---
9

Bronze Goddess Capri by Estee Lauder
Price: $57 at shop.nordstrom.com
Everything about this perfume screams summer! From the colors of the bottle, the name, to the fruity and floral notes makes this the perfect addition to your summer beauty arsenal. Notes of mandarin, Orangeflower, Jasmine and caramel conjure images of you lying on a beach, sun glistening on your skin and a light breeze flowing through your hair.
---
10

White Gardenia by the Body Shop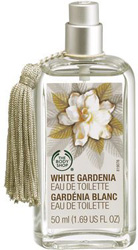 Price: $17 at thebodyshop-usa.com
If you crave something simple and classic for your summer scent, try The Body Shop's rendition of Gardenias with White Gardenia. The Gardenia is powerful, sweet and thrives in tropical areas, if this sounds like you; pick up this new scent to wear to your next summer BBQ or party and bring the tropics to your next soiree.
Let this upcoming summer be one of the best yet! Get ready for amazing adventures and memories with these perfumes for summer and whenever you want to relive those fun and carefree days, just pop the top off of your perfume and envelop yourself in summer!
Top Image Source: weheartit.com
---
Comments
Popular
Related
Recent