Now that we're into the new year, why not update your fragrance collection with one of these fun perfumes to try? There's nothing like wearing a new fragrance to help you feel fresh and give you a boost of confidence during the day! If you're looking for some new perfumes to try, check out some of these fun and flirty perfumes to spice up your life!
---
1

Marc Jacobs Dot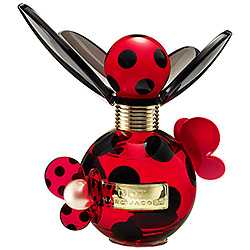 One of perfumes to try this year is Marc Jacobs' Dot! I fell in love with Daisy, so I knew his other fragrances would be just as amazing! Dot can be described as energizing, fun and super feminine. There are notes of vanilla, musk and berries and the bottle is just too cute! This perfume would be great to wear to work or school or on a first date!
2

Viktor & Rolf Flowerbomb Hair Mist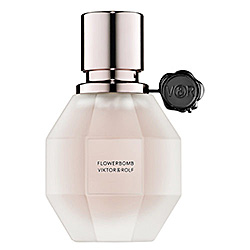 Who says our hair can't smell as good as the rest of us?! The original perfume of the same name was a huge hit amongst fashionistas and celebrities. The scent of this hair mist really is comparable to an explosion of flowers with notes of jasmine, orchids, roses and freesias. Spritz this on your locks when you'll be up close and personal with your love!
---
3

Philosophy Field of Flowers in Violet Blossom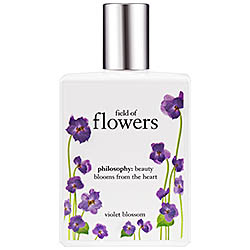 If you're a fan of philosophy's other fragrances, you might want to make Field of Flowers your new perfume! Field of Flowers in Violet Blossom is a fresh, floral scent that would make a great fragrance for any day of the week. If you're not into scent of violets, they also have a Field of Flowers Peony Blossom that might be more up your alley!
---
4

Origins Ginger Essence Intensified Fragrance Spray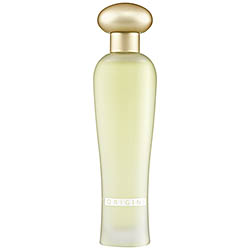 If floral scents aren't your thing, why not give Origins' Ginger Essence a try? I love the slightly sweet, warm and calming fragrance of ginger and this intensified version of the original will comfort you during the cold winter days. If you enjoy perfumes with a blend of spicy and sweet aromas, this is definitely a perfume to try!
---
5

Aromachology Clean & Fresh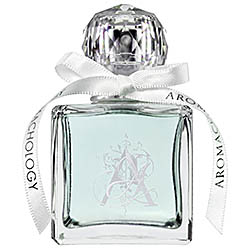 Do you imagine your new perfume to smell irresistibly clean, natural and crisp? Aromachology's Clean & Fresh captures lazy, sunny days in a bottle, so even if you live in the coldest of climates, you can instantly transport your senses to warmer weather. Wear this fresh scent any day you long to be outdoors and play in the sun!
---
6

Juicy Couture Couture La La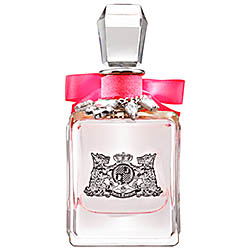 Juicy Couture is another clothing brand that makes great perfumes! My favorite Juicy fragrance is Viva La Juicy, but Couture La La comes in at a close second! This fragrance is described as daring, unexpected and free, and the blend of fruits and florals makes it the ideal fragrance for free spirits of any age!
---
7

Acqua Di Parma Iris Nobile Sublime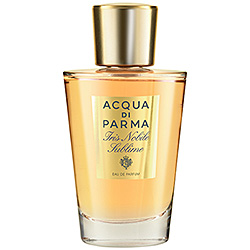 A fancy new perfume to try out this year is Iris Nobile Sublime. This is the follow-up fragrance to the brand's 2004 Iris Nobile perfume and is characterized by its warm, spicy and woodsy fragrance. Iris Nobile Sublime is sultry, sensuous and just all out luxurious. Some of the notes in this fragrance are musk, cedar wood, Italian Mandarin, patchouli and orange flower.
I hope you found a new perfume you want to try! There are oodles of great fragrances out there and these are just a sampling of the latest and greatest. What's the last perfume you bought? Have you experienced any of these new fragrances yet?
---
Comments
Popular
Related
Recent