Lately, I have had a huge obsession with finding all of the right perfumes to try and until recently, that meant the spray perfumes, but what about solid perfumes? Have you ever tried any perfumes that are solid? Do you have any favorites? If you're looking for any perfumes to try that are solid – take a look at my top 7! I love all of these perfumes and the scents are amazing!
---
1

Vanillary by LUSH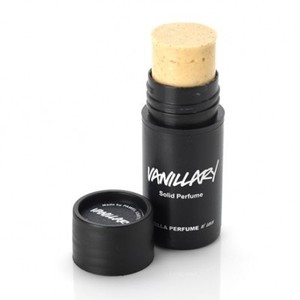 LUSH is by far one of my favorite stores to go to whenever I am looking for something to slip into my bath, but did you know that they make some of the best perfumes to try out there? For example, this amazing solid perfume is all about burnt caramel, floral jasmine, tonka bean and of course vanilla notes! It's a great smell that'll stay on your skin!
2

Clinique Happy ToGo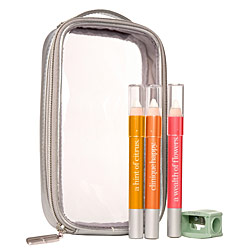 If you absolutely love Clinique Happy but you want something that is a little more solid, you've got to give their perfume pencils a try! These pencils are super easy to store and they smell just like the spray – but are much easier to put on! Give 'em a try and let us know how you like them!
---
3

Victoria's Secret Dream Angels Heavenly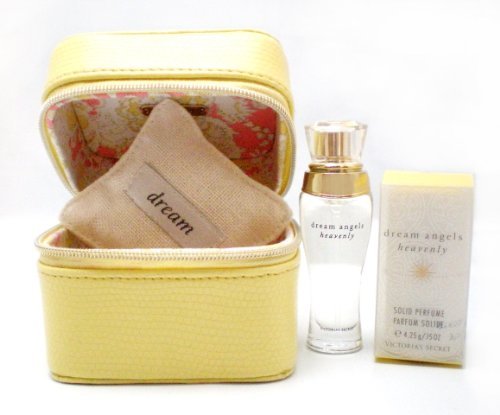 I used to work with a girl that was constantly spraying Dream Angels Heavenly perfume from VS and I loved it! It is an amazing smell but it can be hard to keep on your skin – unless you get the solid perfume! While it might be a little hard to come by, this particular solid perfume can be found on amazon.com if you look hard enough! It's actually super affordable too and it's a great choice for younger girls!
---
4

Daisy by Marc Jacobs Solid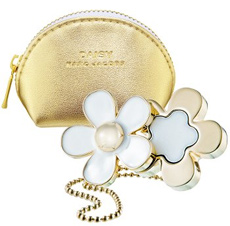 If you are in love with Daisy by Marc Jacobs but you want something a little more from your perfume, this is the one you should try! It's a perfume ring that is super easy to put on and smells so, so amazing! It packs a little bit of a punch but it's so worth it!
---
5

Beyonce Heat Solid Perfume Ring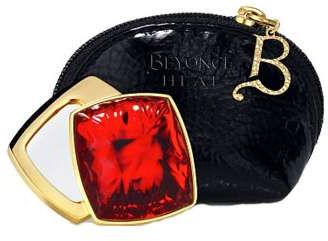 I love all of the containers that these solid perfumes in, especially this one! For about $35.00, you not only get a cool ring, but the ring contains a perfume that has a bit of a floral scent to it, it's edgy yet still rocker too. It's filled with honeysuckle, orchids and magnolia notes!
---
6

L'Occitane Cherry Blossom Solid Perfume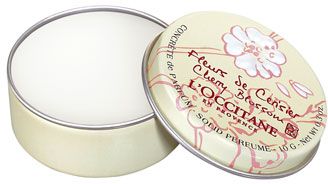 Now, I had not idea that L'Occitane came out with solid perfume that smelled this good, but this little jar? It's packed with cherry blossom scent that sticks to your skin! A great investment and so easy to slip into your purse!
---
7

Tocca Profumo Solido, Cleopatra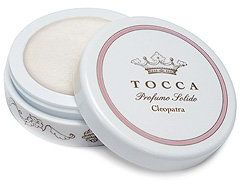 Finally, the last solid perfume that you've got to try is Tocca. This perfume Is all about the citrus notes and beautiful lush green notes. It's filled with grapefruit scents, some white jasmine, tuberose and patchouli. It's a beautiful scent for day and night! It really unfolds on your skin too!
While you might think that solid perfume isn't something that you'd ever want to try, trust me on these ones! These solid perfumes are amazing and so worth it! So, what solid perfumes have you tried?
---
Comments
Popular
Related
Recent