7 Chanel Perfumes to Definitely Try ...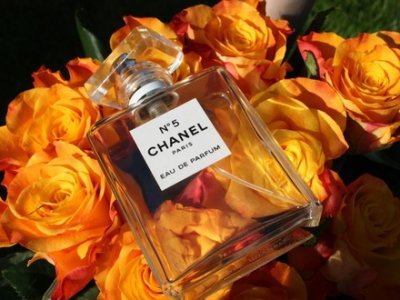 Chanel Perfumes are timeless classics. The Chanel brand epitomises the idea of the modern woman, and the perfumes are no different. From seductive scents to more youthful fragrances, there's a Chanel perfume to suit every woman. There are a range of fragrances in the collection, from classic Chanel perfumes such as No. 5 to more contemporary ones such as Coco Mademoiselle. The following are a few Chanel perfumes to try if you have the chance.
This iconic fragrance is probably the most well known of all the Chanel perfumes. It was the first perfume launched by the brand and the scent is equally as iconic as the bottle which it comes in. It may not be to everyone's tastes but it's definitely a perfume you have to try out, if only to see what all the fuss is about.
The Coco fragrance has distinct oriental notes. It was launched in 1984 and is a decadent and provocative fragrance. It contains a blend of floral and woody notes. It's an intoxicating scent that is sure to leave a lasting impression.
This perfume contains top notes such as orange, bergamot, and mandarin. It's a fresh fragrance targeted at a younger crowd. Spokesmodels for this Chanel perfume have included Kate Moss and Keira Knightley. An extensive advertising campaign accompanied the launch of this perfume, even winning itself a few awards in the process.
The Gardénia fragrance is like a fresh floral bouquet. It was created in 1925 and relaunched in the 1980s. Notes of orange blossom, jasmine, and tuberose are present and used as substitutes for the gardenia fragrance (which itself can not be distillated into a perfume).
This perfume was Coco Chanel's own personal fragrance, the number 19 referring to her date of birth. This Chanel perfume was once only reserved for its namesake and a few close acquaintances. It was made available to the public in 1970, a year before Coco Chanel's death.
The Allure fragrance has a sweetly sophisticated appeal to it. Launched in 1996, it features a blend of floral and citrus notes. It has notes of lemon, mandarin, peach, and orange blossom. It's a unique fragrance that is quite alluring, hence the name.
Chance is one of the more floral Chanel perfumes. Launched in 2003, it is a long lasting fragrance that is light and refreshing with notes of pink pepper, lemon, and jasmine. Unlike the other Chanel perfumes, this is the only one that comes in a round bottle.
There are many more Chanel perfumes in the range. From the first fragrance launched in 1920s to current day favourites, you're bound to find a Chanel perfume to suit your personal taste. These perfumes not only smell great, but the bottles are a little luxury to have on your dressing table as well. Have you tried any of these Chanel Perfumes?
Top Image Source: weheartit.com
{{#comments_count}} Show Commnents ({{comments_count}}) {{/comments_count}}