If you punk rockers have been searching for the perfect punk rock perfumes that will help you keep your edge, I've got 'em! I've compiled the top 9 punk rock perfumes that will not only let you smell amazing, but they are super edgy, super cool and totally punk rock, so you'll want to wear them everyday! Are you ready to find out what some of my favorite rocker perfumes are?
---
1

Candy by Prada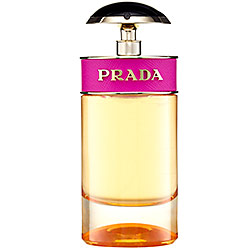 No punk rock perfumes list would be complete without something that is amazingly sweet, something that is filled with vanilla notes, caramel notes and something that is so unique, it could only be Prada. I love this scent so much! The bottle too, it's so cute!
---
2

Night of Fancy by Anna Sui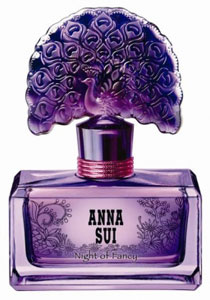 Because you punk rocker girls are probably up late at night, attending all of those concerts and really jamming to music, this is the ideal scent for you! It's for the young and the young at heart! It's romantic, youthful and totally edgy! It's fulled with cashmeran, jasmine, blueberry, wild strawberries and grapefruit. It's crisp and lasts a super long time!
---
3

Rock 'N Rose Couture by Valentino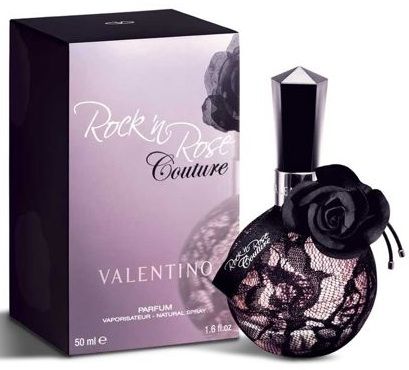 Oh, I love the bottle of this perfume, the smell and the way it lingers everywhere it is sprayed! If you want a true haute couture perfume that is ideal for the punk rock kid inside you, this is it! It's got some rose notes, some beautiful vanilla scents, pear and some berry. It's truly a unique and different smell!
---
4

Rock Princess by Vera Wang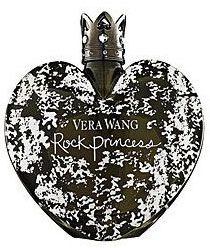 No list about punk rocker perfumes would be complete without Vera Wang's Rock Princess perfume! This perfume is a fruity fragrance that is so, so pretty on any skin! It's got some peach notes, raspberry, coconut, heliotrope, rose, jasmine and lily. It's definitely a different fragrance!
---
5

Couture La La by Juicy Couture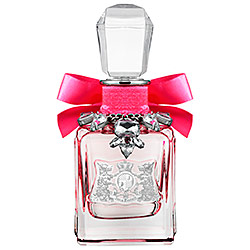 While I love anything Juicy Couture, I don't think I've ever liked one of their perfumes more than Couture La La. It's a little punk, a little free spirited and all beautiful! It's got some blushing peony, violet leaves, green apple and lily of the valley notes to it!
---
6

Black Star by Avril Lavigne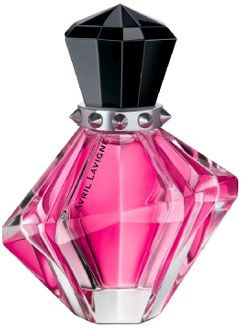 If you want a real fragrance that is punk that was designed by the punk rock queen herself, this is it! It's full of black plum, pink hibiscus and dark chocolate notes and it's truly a great scent! Who would've thought that Avril Lavigne could be talented in the perfume business and music?
---
7

Sex Pistols by Etat Libre D'Orange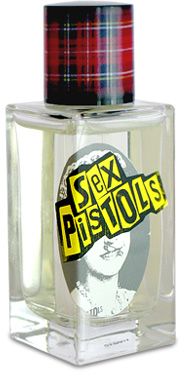 The Sex Pistols are definitely all punk rock – they helped create it! If you are looking for the true scent of anarchy, this is it! It's got some amazing lemon notes, black pepper, prune jungle essence, amber and patchouli. This is an in-your-face smell that is really and truly punk!
---
8

Innocent Rock by Thierry Mugler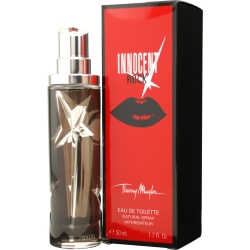 If you want something that is definitely going to take you right to an avant-garde rock concert, this is the scent for you! It's made up of black pepper and sweet red rose, so that you know you are getting something sweet and spicy! It's the best perfume if you are looking to head to the next punk concert!
---
9

Harajuku Lovers Wicked Style Music by Gwen Stefani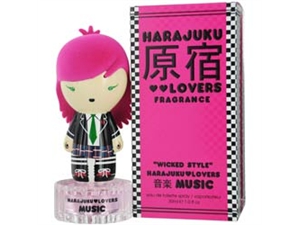 Finally, I couldn't end this amazing list without talking about Gwen Stefani! This incredible scent is all about apple notes, all about woody notes and all about musk and amber, as well as some floral fragrances to it. It's not only an incredible smell, but the bottle is all punk rock!
So all you rockers out there, have you ever thought about switching up your perfume? Have you tried any on my list? Give 'em a try and let us know!
More
Comments
Popular
Recent