7 Iconic Fragrances You Should Wear at Least Once ...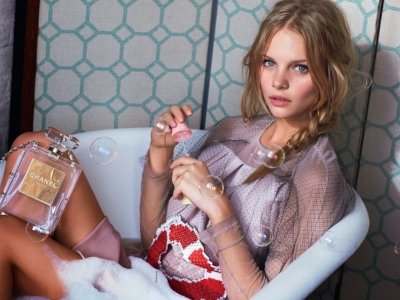 How good or bad a fragrance smells is subjective to each individual, but there are definitely iconic fragrances that should be tried and tested by all. These fragrances have become internationally renowned for a reason and buying a trial size version of each is a great way to truly test them out without breaking the bank. Plus, you can create your signature smell through experimenting. Here are a few iconic fragrances worth trying at least once.
One of the most iconic fragrances in the world is Chanel No. 5. In addition, you probably already knew it was going to be listed when you began reading and you probably even knew it would be number one. Launched in 1921 to select customers in Chanel Boutiques, Chanel No. 5 has been a hit with women from the start. Chanel No. 5's formula has changed very little since 1921 and contains rose and jasmine.
2.

Elizabeth Taylor White Diamonds
Many celebrity fragrances are generally not considered exclusive, high class, or timeless. Typically, celebrity endorsed fragrances are sold only to build said celebrity's empire, rather than create a lifestyle or experience that a luxury designer's fragrance would. However, Elizabeth Taylor White Diamonds is definitely the exception. Best of all, the best selling celebrity endorsed fragrance is affordable and accessible to all consumers.
This fragrance has been so successful that there have been many spinoffs, such as Forbidden Euphoria, Endless Euphoria, and Euphoria Blossom. However, Euphoria is still the most adored of them all. Released only in 2005, Euphoria has exotic ingredients, such as Japanese apple and black orchid.
4.

Nina Ricci L'air Du Temps
It's rumored that L'air Du Temps is sold every 5 seconds in the world. I don't know how true that is, but such a statement is a real testament to the popularity of this fragrance. L'air Du Temps is 66 years old and was brought to fruition by Nina's son, Robert, in an attempt to expand the family business. However, the best part of this fragrance is the bottle design. The bottle has two doves perched on top to symbolize peace after the traumatic World War II.
Another Calvin Klein fragrance, CK One was the first unisex fragrance to be launched in 1994. CK One is citrusy, with lemon, pineapple, mandarin, papaya, and more. Sounds like a vacation to me.
6.

Acqua Di Gio Giorgio Armani for Men
Another citrusy fragrance, this makes a great gift for the men in your life. However, the base notes are warm and woody. Reasonably priced, Acqua di Gio has been around since 1996 and will really make your man smell like a man!
A fairly new fragrance in comparison to all the others mentioned on this list, Burberry Brit was released in 2004. An aromatic and woody fragrance, Burberry Brit is meant to symbolize the classical and elegant lifestyle of a true Brit.
Fragrances are a great way to express yourself. They can be bold like your personality or subtle and muted. Plus, once you've found the right fragrance you can make it your signature smell. Although fragrances are expensive, they can be worth the investment. What are some other iconic fragrances worth trying? Or, do you think there are any newly released fragrances that are sure to be iconic in the future?
{{#comments_count}} Show Commnents ({{comments_count}}) {{/comments_count}}