Perfume is one of the most popular gift ideas for women and there are some pretty delicious smelling perfumes that are new this year you might be interested in asking for, or for buying yourself! I am most fond of perfumes that smell of deep vanilla, coconut and sandalwood, instead of the super fruity or floral ones, but we all have our scent preferences unique to our sense of style, fashion and personality. No matter what your preference, there's a new perfume out there for just about anyone. Take a peek at these delicious smelling perfumes and if you're out and about doing some shopping, ask for a sample at any department store to see which one suits you best!
---
1

Marc Jacobs "Dot"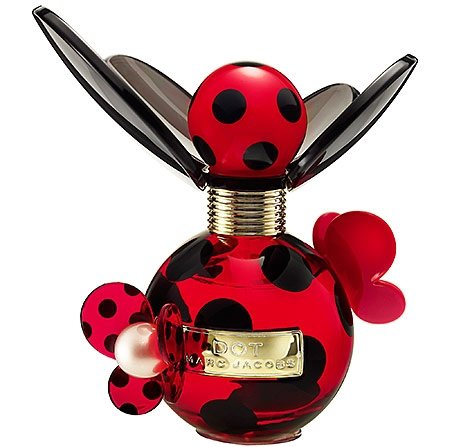 Marc Jacob's new "Dot" is one of the most delicious smelling perfumes I've smelled recently. "Dot" features exotic scents of dragon fruit, coconut, red berries, honeysuckle, white jasmine, vanilla, musk and driftwood. Sounds like a dream, right? Plus it comes in an adorable bottle that looks like a ladybug!
Cost: $72 for 3.4 ounces
Buy Here: sephora.com
---
2

I Love New York "for the Holidays" by Bond No. 9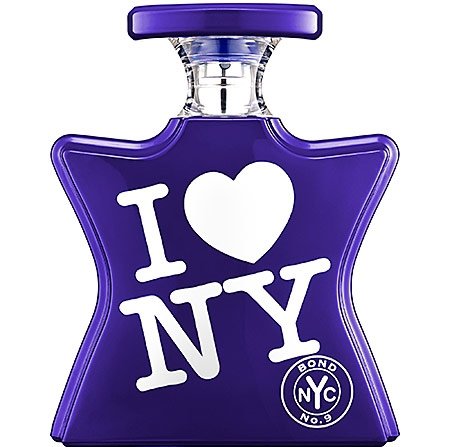 One of the best selling perfumes for Sephora's website is the I Love New York Series by Bond No. 9.. The new scent out in this line is a special edition for the holidays, and it is surely something special for the price tag! Yet, with the luscious scents it contains essences of of mandarin, blueberry, nutmeg, roses, peonies, musk, vanilla, sandalwood, just to name a few. I don't know about you, but that sounds pretty yummy to me! If you've got someone special buying you perfume this year, be sure to ask for this! Even though it's a holiday edition, you could wear this delicious smelling perfume all year round!
Cost: $175 for 3.4 ounces
Buy Here: sephora.com.
3

J'adore Couture Wrap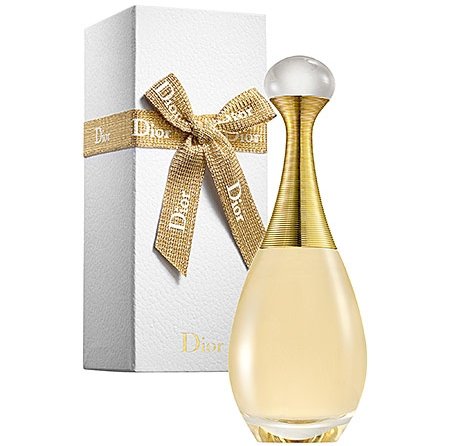 This perfume just sounds exotic, don't you think? J'adore is one of the best perfumes to buy if you want a long lasting perfume that smells incredibly feminine and also luxurious at the same time. The new Couture Wrap smells like essences of: Ylang-Ylang flowers, Damascena rose, Sambac Jasmine and others. If you're into floral scents, this one's for you ladies! It also comes in a beautiful bottle and is a perfect sensual scent for the everyday woman.
Cost: $ 115 for 3.4 ounces
Buy Here: sephora.com
---
4

Tocca Beauty Margaux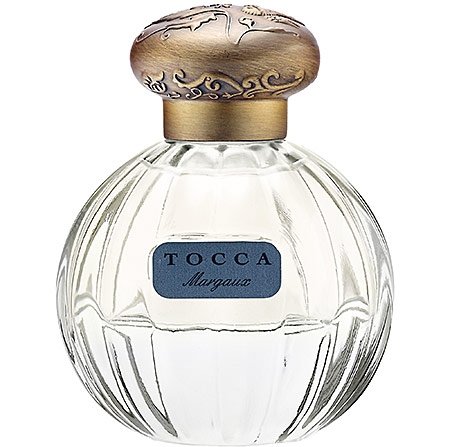 This perfume is brand new, and a brand that's new to me. I'm specifically fond of the scents this perfume contains, and it sounds like a dream! Margaux is said to be for the deep, soulful woman, and it has all my favorite scent notes including: gardenia, amber, violet, cashmere woods, warm musk, and vanilla, If you see this in stores, definitely give this delicious smelling perfume a try. It's already at the top of my perfume wish list as we speak!
Cost: $68
Buy Here: sephora.com
---
5

Philosophy Giving Grace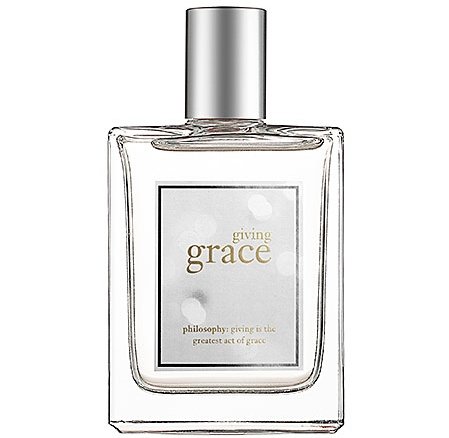 The new scent out by the Philosophy brand is one of the best selling perfumes of the year, and definitely one to check out if you get a chance. Users reviewed this perfume as the best perfume out by Philosophy on the Sephora website, and it contains scents of vanilla, musk and flower petals. It's also reasonably priced for the size, which is something I'm sure we can all appreciate!
Cost: $45
Buy Here: sephora.com
---
6

Marc Jacobs "Daisy Hot Pink"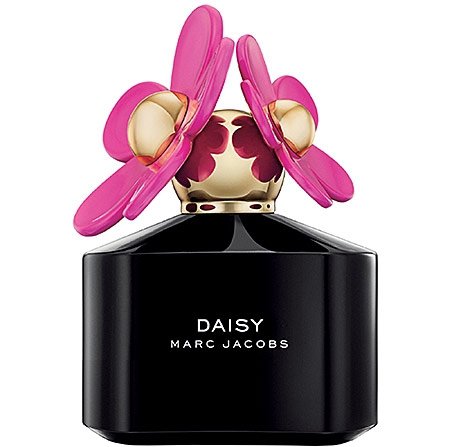 A new perfume out by Marc Jacobs that appeared in October in honor of Breast Cancer Awareness is the new "Hot Pink" fragrance out this year. This version of Jacob's perfume has essences of wild strawberries, violet petals, gardenia, jasmine, white woods, birch, and cedar wood. It's said to be sensual, alluring, fresh and eternal. Users rated this as a lovely, uplifting and long lasting scent as well.
Cost: $79
Buy Here: sephora.com
---
7

Tom Ford "Noir"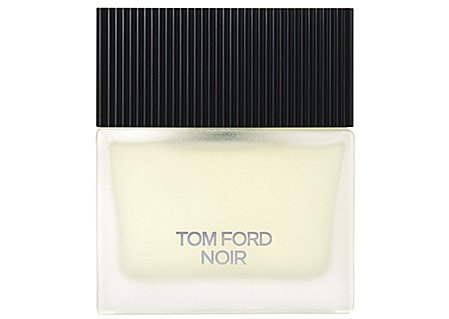 This new perfume from Tom Ford contains scents of citrus and herbal notes, Every perfume by Tom Ford I've ever smelled is amazing,and Noir is probably my favorite of all. It's a multifaceted blend of scents including Bergamot oil, verbena, violet flower, caraway oil, bale rose, Bulgarian rose, geranium oil, geranium, iris, black pepper oil, nutmeg, sage, Patchouli oil, leather, vanilla, amber civet. It's said to be sophisticated, intriguing and refined, which is no understatement considering it's made by one of the best designers out there.
Cost: $98
Buy Here: sephora.com
Each new scent I've chosen here are all unique in their own way and there's a little something out there for each woman and her own personality. Do you have a favorite new scent out this year?
---
Comments
Popular
Related
Recent