Prada Perfumes are by far some of the best perfumes out there! Not only do Prada perfumes smell amazing, but the brand alone means something! When you smell Prada, not only do you smell designer, but the notes last forever! So ladies, without further introduction, let's take a look at the top 7 Prada perfumes that I friggin' love!
1

Prada by Prada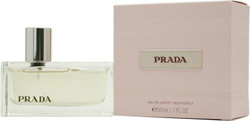 Price: $76.51 at amazon.com
Prada perfumes aren't hard to pick out, but I gotta say, the signature Prada by Prada is one of my favs. Not only does it have notes of vanilla, sandalwood and patchouli, but it's also got some notes of rose, oranges and bergamot! It smells like memories, tomorrow and the past. It's truly a unique and different scent that I totally love!
2

Infusion De Fleur D'Oranger Perfume by Prada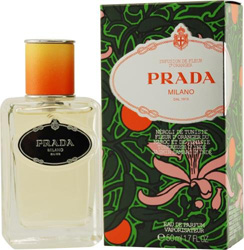 Price: $87.96 at amazon.com
If you're looking for a Prada perfume that smells a little lighter and that has secrets of oranges inside, this is the scent for you! It's so light you can wear it to the office, but so beautiful that you can wear it on a date. To me, this little citrus-scented perfume is ideal for any situation and any occasion!
3

Prada Candy by Prada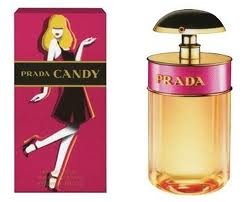 Price: $99.95 at amazon.com
Are you feeling a little playful and frisky? Well ladies, this is the Prada perfume for you! This perfume was designed for the seductive woman that is looking to have a little fun at night! It's got a cocktail base to it and a ton of different vanilla notes. For me, it's the best perfume to wear on a date and it's an even better perfume to wear to bed – when you're trying to get some outta your man!
4

L'Eau Ambree by Prada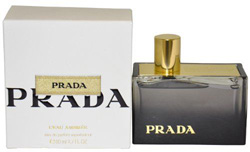 Price: $59.80 at amazon.com
A lot of the misconceptions revolving Prada perfumes are that they are too heavy and scented in nothing but patchouli. Well ladies, this one has a base of de mai and amber with a splash of citron and vanilla with just a hint of patchouli! It's the perfect work perfume that'll stay on your skin for hours!
5

Prada Milano [Infussion D'iris]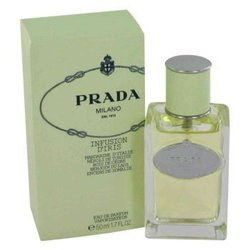 Price: $92.00 at amazon.com
Are you looking for a scent that will capture all of your dreams and that is so sophisticated that it'll make you glow? That's what this little Prada perfume does! This one smells like an Italian voyage with floral notes and a hint of citrus. It's beautifully scented, so light you can wear it to the office, but also subtle enough for date night!
6

Prada Tender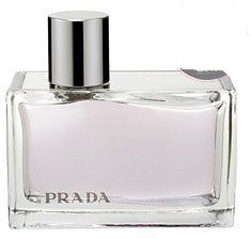 Price: $78.95 at amazon.com
Personally, I like a scent that is a little lighter on the notes but lasts for hours. That's totally what this Prada perfume is all about! This one has notes of plum and verbena as well as jasmine and labdanum! Seriously ladies, it smells so friggin' good, you'll never wanna wear anything else!
7

Prada Intense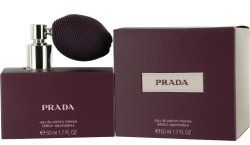 Price: $55.85 at amazon.com
Here we go ladies, finally, a scent that is not only super addictive, but it's pure and it smells so awesome! It's got a musky background with a bit of orange blossom as well as some mandarin flower notes. It's so delicious and so perfect for any occasion at all!
Buying the right Prada perfume is hard isn't it? You want one that is gonna be light for the office, but intense and awesome for date night right? Well ladies, I got my top 7 Prada perfumes, what about you? What are some of your favorite perfumes out there?
Top Image Source: weheartit.com