Scents for Summer are often light, airy, delicate, and fresh. With the summer months upon us, it's time for a round up of the best fragrances for the season. A lot of thought goes into getting the body ready for the warm weather, and so should thought go into the perfect scents for summer **so that we can look, feel and smell our best. In as much as you change your wardrobe for summer, you should consign some of your heavier winter scents to the back and go for lighter fragrances perfect for the season. Here are **7 Scents for Summer to Try to keep you smelling gorgeous and fresh all day through.
---
1

DKNY -- Summer

Fragrance Price: $45.95 at amazon.com
Contained in a bottle as beautiful and fresh as its fragrance, DKNY Summer is the perfect scent for summer. It reflects the changing season and the warmth and freshness of the beginning of summer, the bright sunshine, the joy and freedom. It is a light scent, with floral undertones and high notes of berries and fruity fragrances but with sophistication rather than girlish frivolity.
---
2

Davidoff Cool Water -- Summer Dive -- the Most Refreshing Summer Scent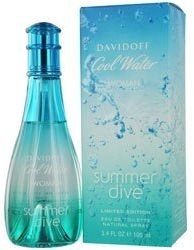 Fragrance Price: $60.00 at amazon.com
For a refreshing scent during the heat of summer, what is better than a dive into Cool Water? It is less fruity and feminine than some scents of summer, but pure, sparkling and addictive. It features an icy, yet citrus edge, for a fragrance that is full of live and energy. Perfect for an exciting and action packed summer.
---
3

CK One -- Summer, the Quintessential Scent for Summer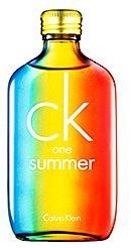 Fragrance Price: $44.95 at amazon.com
Even the bottle cries refreshing and light summer with bright and inviting colours. It's like sunshine captured in a bottle. Imagine the bite of the sun, the infusing warmth and the bright light in your eyes. It is a fresh and fruity fragrance, one of the perfect scents for summer days.
---
4

Calvin Klein -- Eternity Summer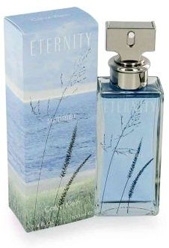 Perfume Price: $41.65 at amazon.com
A more subdued scent of summer, whispering of cool evenings and whispering breezes through summer touched grasses. It is casual but elegant and peaceful. Some sophisticated notes of cool florals and spicy touches make it perfect for summer evenings.
---
5

Jean Paul Gaultier -- Classique Summer Scent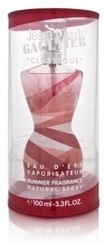 Perfume Price: $44.65 at amazon.com
Ideal and fresh, to take you on a summer holiday without even leaving home. This classic scent for summer is sophisticated and romantic, reminiscent of sunset and walks on the beach, or long dinners in the evening. It conveys depth as well as light and refreshing notes.
---
6

Escada -- Taj Sunset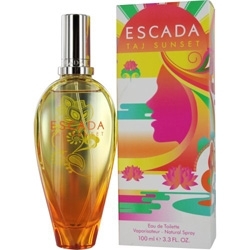 Perfume Price: $51.39 at amazon.com
Both the bottle and scent scream a bright and vibrant summer full of life and color. It is reminiscent of bare feet in the sand and music and joy. It contains warmth and creamy scents coupled with the depth and freshness of summer fruits.
---
7

Michael Kors -- Palm Beach -- an Ultimate Summer Scent to Try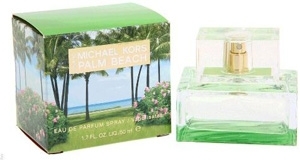 Fragrance Price: $55.95 at amazon.com
Fresh and breezy, like the summer wind through green trees, this scent for summer is idealistic and captivating. It will make you feel like you are on an island holiday with the notes of tropical fruits and delicate and earthy jasmine. It is sophisticated and elegant, without being pretentious.
These Scents for Summer to Try **are the top picks for the season, whether you are looking for the perfect perfume for a tropical getaway, for everyday light and bright fragrances for the day time, or romantic and sophisticated undertones for passionate summer nights. These 7 scents for summer will highlight the memories of this season for years to come. And what are some of your **favourite scents for summer you'd recommend us to try?
Top Photo Credit: fashionledge.com
More
Popular
Recent