Summer is sweet for all kinds of reasons, but do you know what I love most about it? The scents of summer. Summertime has lots of signature smells, all of them sweet and evocative and just a little sultry. Certain sticky-sweet fruits smell like summer, as does the salty scent of the ocean and the aroma of fresh, lush greenery. Wow, if only you could bottle up that smell and … oh, yeah! You can! You won't believe all the perfumes that smell like summertime – and all of them are amazing! If you're a woman who wants to smell like summer, here's a list of gorgeous perfumes to get you started!
Table of contents:
1

Guerlain Terracotta Parfum Eau De Toilette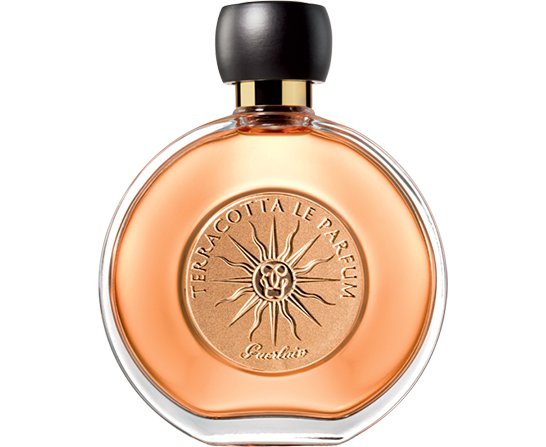 Get it here: guerlain.com
This perfume comes from the powder of the same name – Thierry Wasser, Guerlain's perfumer, created an aromatic interpretation. There's definitely something exotic about it, something sensual and radiant and too hot to touch. It's all about bergamot, ylang-ylang, and tiare flower, along with a warm, dry note of vanilla.
2

CLEAN Air Parfum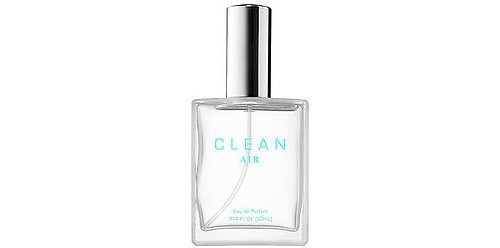 Get it here: sephora.com
Just like the name implies, this is a perfume that will remind you of all the fresh, clean scents of summer. It's great for spirited souls who are always blissful and upbeat. Sephora describes it as evocative of "the expansive airiness of a hot air balloon ride over the Himalayas," which sounds absolutely amazing! It's a little woody but floral at the same time, with notes like accord of mountain air, green accord, white amber, musk, peony, and bergamot.
3

Estee Lauder Bronze Goddess Shimmering Body Oil Spray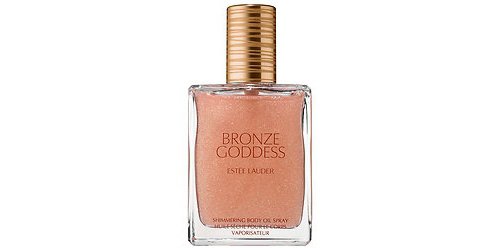 Get it here: sephora.com
This is a double-duty perfume since it will also give you a glimmering glow that's so, so pretty! It will also make your skin softer, which is definitely a plus. The fragrance itself is light, though, so if you want a subtle scent and a versatile product, this is the spray for you! You'll absolutely feel like a goddess!
4

Olivine Atelier Amongst the Waves Perfume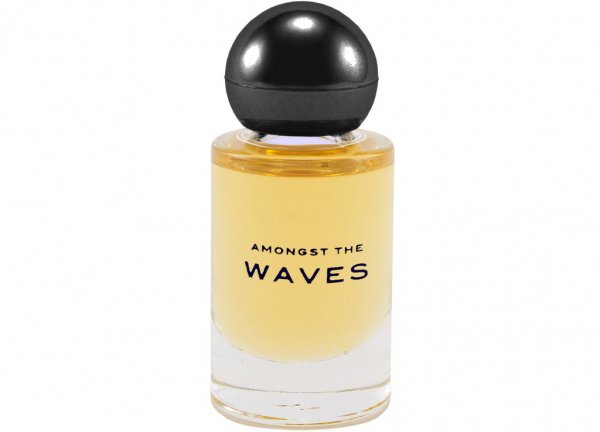 Get it here: anthropologie.com
Anthropologie says that this scent "is crafted as carefully as a love letter," which is just beautiful! The fragrance is also light, refreshing, and delicate, so it's the perfect summertime perfume! It's coastal, making it perfect for all you girls who love the scent of the ocean. The notes include floral heart, black coconut, tonka bean, sandalwood, and tiger lily. With the box set, you also get the wonderful Love + Salt Spray, a triple-duty product that hydrates your skin, adds some beach-worthy texture to your hair, and envelopes you in the same gorgeous scent!
5

Kate Spade Live Colorfully Perfume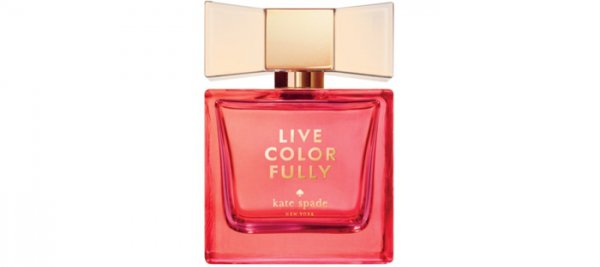 Get it here: ulta.com
I LOVE Kate Spade products and her perfumes are no exception! Live Colorfully will make you feel so fresh and confident that you'll light up the room the second you step inside. It's floral and musky, but it also has bright hints of citrus. It's got notes of mandarin, star anise, gardenia, coconut water, and vanilla, among many others, and it's not just colorful, but a little whimsical, too.
6

Escada Turquoise Summer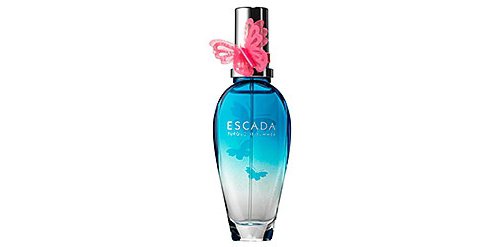 Get it here: sephora.com
Okay, first of all, I adore this bottle – the butterflies are so pretty! Second of all, it smells just as lovely! It's a bright scent that's a little fruity and a bit floral, too. It's all about sunshine, sweet ripe fruit, and morning dew. The main notes? Violets, raspberries, and blackcurrants.
7

Beach by Bobbi Brown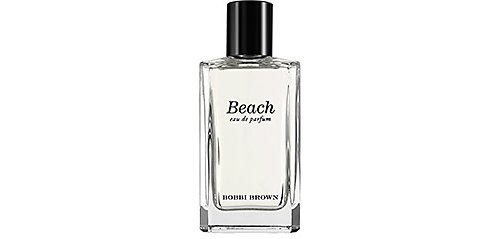 Get it here: sephora.com
If you're looking for a scent that's happy and light with a dash of nostalgia, Beach by Bobbi Brown has you covered. It's like the beach on a hot, sunny day, with sea spray, mandarin, and a bit of jasmine. You'll love it!
8

Tokyo Milk Marine Sel No. 54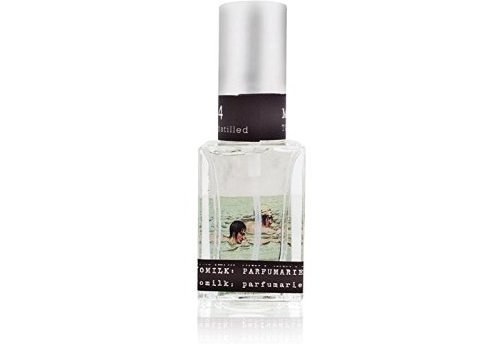 Get it here: beautybar.com
I love the salty perfumes, they remind me so much of the summertime! This one is so natural, it honestly smells like summer in a bottle. It's got fresh water, mineral salt, white woods, and turned earth. It's hard to catch in stock, so if you see it, grab it!
9

One Summer by Calvin Klein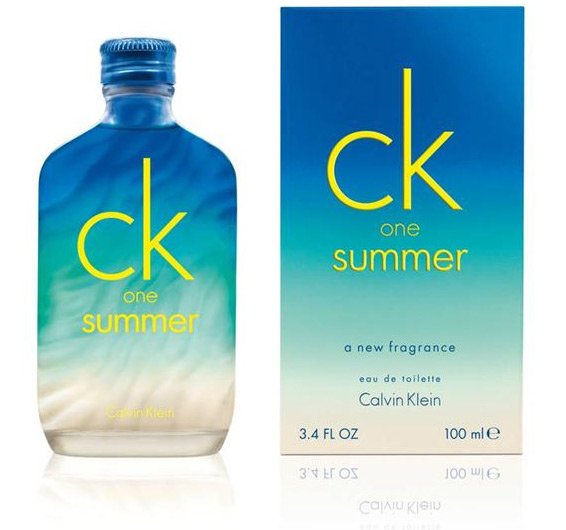 Get it here: beautyspin.com
Oh, this is such a classic fragrance! Just the smell of it will make you nostalgic. Three years later, it's still modern, youthful, and somehow adventurous, with aquatic notes and hints of citrus. It also has notes of fresh cucumber, water lily, and sweet watermelon, balanced by musk and moss. It's definitely CK-One-of-a-kind!
10

Philosophy Sunshine Grace Eau De Toilette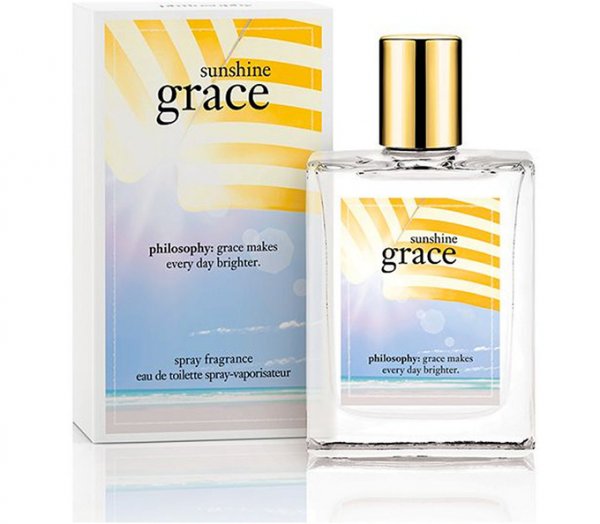 Get it here: jet.com
Always, always, always snag Philosophy products when you find them, especially Sunshine Grace! It's a limited edition, and one sniff will tell you why. It's bright, breezy, and floral with woody tones and hints of musk. It's all about fresh flowers – honeysuckle, freesia, orange blossom, frangipani … maybe it'll become your new favorite summer perfume!
What fragrances smell like summer to you? Let us know in the comments!
Please rate this article